English Courses for companies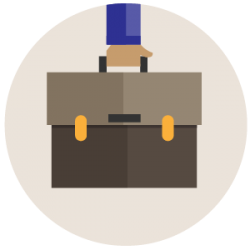 At Lyon English we provide business english courses and provide flexible planning solutions. We cater for all professional organisations and comply with the new formalities regarding the CPF (Compte Professionnel de Formation) and prepare you to pass the TOEIC, BULATS or IELTS, so that you can be reimbursed for your professional training. If you are a professional organisation or a company wishing to provide english training for your employees we can create a tailor made module for your specific needs.
Who can benefit from our Business English courses?
Our business training programs are aimed at any professional organisation which has specific needs and objectives for their employees regarding language training and who in particular want to save money. Our solution is extremely cost effective.
We will tailor make specific courses which exactly correspond to your needs: how to write emails, telephone english, how to comment on statistics, how to hold a meeting or how to make a presentation, to mention but a few possibilities. You simply send us your needs and we will draw up the programme.
If you need more basic english, perhaps you need to fill out a form at the airport, or you want to order food at the restaurant. Maybe you need to book a hotel room with specific needs. At Lyon English we will teach you how to do it all.
Price & rhythm
Send us your request today and we will send you a quotation. You choose the rhythm which best suits your timetable. We can come to your offices or you can come to ours.
Six different themes
Our themes were specifically created with your trainees in mind. Our classes are divided into six different themes. These themes have been broken down into skill sets so that you can choose which areas of English you want to learn the most.
Listening and speaking
Reading and writing
Writing emails
Telephoning in English
General refresher course
Learn to speak course
As a professional organisation you can also propose other themes. We will adapt to your needs. This way you choose the discipline that you need to work on and focus on those language skills as a priority.
Flexibility
Since everyone has different language training needs, we have created a Self Planning module where you can book courses around your availability. If you need specific scheduling needs, we will be able to customize a programme for your company.
Whether you want an intensive, semi-intensive, classes in the evening, classes in the morning or even at lunch time, we have the flexibility to make it work for you.
Advantages
All our trainers are native english speakers with lots of experience. Our teachers are at your disposal to answer any questions you have or solve any technical aspect of the language you may have a problem with.
We can help you obtain certificates which may be necessary to obtain visas and administrative documents for the CPF.
We are located in the centre of Lyon just  5 min on foot from Bellecour, 10 minutes by bike from La Part-Dieu.
Why wait any longer?
If you are interested, test your level of English by taking our free online English test now.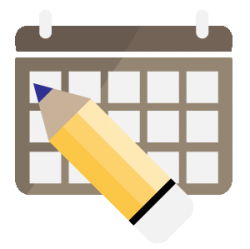 Custom tailored English training programs for inter company groups
Why wait? Get started now.
We are open. Check out the school.