English Camp Classes for Middle School (6ème – 3ème)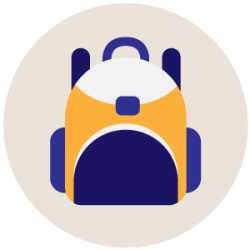 This English Camp Class is created for middle school students who want a deeper understanding of anglo culture and to reinforce their English in parallel with the national education system.
The course plannings and activities are developed to build confidence in speaking and writing in English.
Course planning for the week : 24 – 25 April 2016
✓

 9h30 – 10h30 : Listening and Speaking

Help your child advance in their listening and speaking skills with our English program. We will focus on helping your child gain confidence in participating and speaking in English.
✓ 

10h30 – 11h30 : Reading Comprehension

Your child will learn how to comprehend key elements within English texts. They will discover different cultural aspects of the anglo-saxon culture.
✓ 

11h30 – 12h00 : Writing Comprehension

Learn the basics of how to write a text and boost your understanding by laying your ideas down on paper. We will help students go farther by proof reading and fixing their own common mistakes.
Step 1: Choose 1 day.
Choose a 1 day by mixing and matching the themed English courses that interests you the most. You can work on the skills that you want to by prioritizing the courses you choose.
Step 2: Contact us.
Contact us to book your reservation.

The Livret des Compétences for middle school English
Our English training will help your child gain the necessary skills as detailed in the livret des compétences. They will be well on their way to obtain the Brevet des collèges.
Advantages of English Camp Classes for adolescents
Help your child gain solid basic knowledge in English to continue his education throughout middle school and beyond. Thanks to our rich planning, you can choose the themes and skills that your child needs to improve on. Your child will be able to mix vacation, fun and English learning thanks to our flexible schedule.
Cultural Themes from the National Education middle school program
Our certified teachers base their lesson plans on the programs and cultural themes as suggested by the Education Nationale. Your child will discover new horizons and strengthen their knowledge of English throughout their school year – from 6e to 3e.
English-speaking countries & cities : New York, Australia, England…
Superheroes, fairytales…
Detective stories
Etc…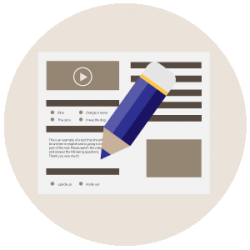 Why wait? Test your English level now!
This is your chance… Learning English has never been easier than with Lyon English. If you are serious and ready, then let's go! Test your level of English now with our free online english test. It takes about 20 min to receive an instant result.